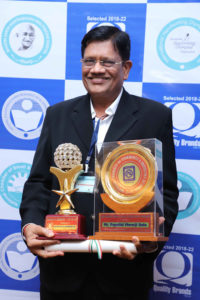 GALTRON – GEMI has been founded by the Mr. P. M. GALA (B.E. – EXTC) in the year 1976. GALTRON – GEMI is a well known and a reputed firm with its presence in the market for more than four decades now.
High quality product, innovative technology, dedicated teamwork, with more than 40 years of experience and customer satisfaction have steadily built the company's success. Company is consistently in the forefront of development and marketing of Medical/Hospital equipments.
Our prime aim is to provide our customers with services and solutions best suited to their requirements. GEMI brand has become a trusted name & first choice of the hospitals in Private and Govt. sector all over. Our experienced & expert team includes technicians, research and development engineers, stores operators, administration staff and sales & service personnel.
Our Research & Development Dept. is working on the latest product developments & innovations in the above field of medical equipments. As one of the professional enterprises in the field, we have the technical know-how and sophisticated facilities, to design and manufacture equipments those measure up to international standards. We offer a broad spectrum of products and services for healthcare ranging from innovative technologies for accurate diagnoses and therapies.
GALTRON-GEMI is strengthening its distribution network in countries all over the world. GALTRON-GEMI is committed to quality, technology and innovation. We are an ISO 13485:2003 certified company which speaks for our quality alongwith customer satisfaction for more than 40 years.